Friday & Saturday 9 am to 7 pm; Sunday 11-4
All stores will be open the shop hop hours.
Registration for the 2019 Massachusetts Quilt Shop Hop begin June 1, 2019.
Price is $8.00
Registration Gift is a commemorative Accessory Bag!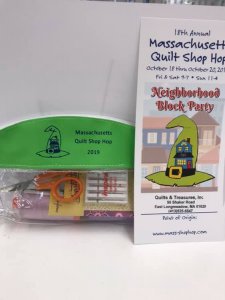 Grand Prize is a Pfaff Ambition 620!
2019: Two new shops!! The Spare Room in Westfield and Valley Fabrics in Northampton.